Certainteed Siding in Waterford, MI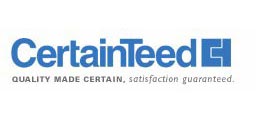 Direct Exteriors is your source for Certainteed siding in Waterford, MI. We also provide a variety of other exterior home improvement products from Certainteed, including soffit and trim, a great way to give your home's exterior a "finished". Soffit and trim from Certainteed is also a good way to accent your Waterford, MI home with color or additional design elements.
Certainteed Siding available from Direct Exteriors, your Waterford, MI Siding Contractor
Certainteed offers a wide selection of colorful vinyl siding solutions for homeowners in Waterford, MI, ranging from traditional horizontal panels to innovative shakes and shingles that offer a wood-like texture and are an excellent alternative to more expensive cedar shakes that are difficult to maintain. The Certainteed siding solutions Direct Exteriors can provide for your Waterford, MI home include:
Horizontal Siding
Verticle Siding
Shakes & Shingles Siding
Soffit & Trim
To learn more about the Certainteed products and the colors they are available in, please visit the Certainteed website or contact our Waterford, MI siding specialists to schedule an appointment. We will be happy to help you get the Certainteed products you are looking for to finish your exterior home improvement project in Waterford, MI.