Your Burton Roofing & Exterior Renovation Specialists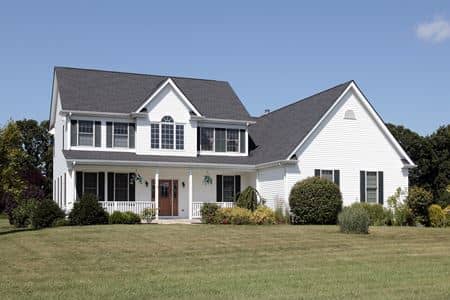 One of the great benefits of partnering with Direct Interiors is that you get comprehensive service and quality products from one contractor who can do it all. Our team is Michigan state certified and licensed in a wide range of construction work that includes windows, siding, doors, and gutters. Whether your wanting to do exterior or interior renovations we can take care of every facet of the project from start to finish. This relieves you of the hassle of having to hire multiple companies to complete one job. Read below for a brief description of each service we provide and then call an Direct Exteriors Contractor when you're ready to launch your project.
Siding
With siding the options are endless. Siding comes in all types of colors, textures, materials and sizes. The right type of siding will enhance the beauty of your home and give you great curb appeal. Siding is hugely popular with Burton homeowners due to it's durability, ease of installation, simple care and maintenance, and affordability.
Gutters
Gutters are a vital part of your home as they channel excess rainwater away from the property and minimize flooding, standing water, or splashes that stain the exterior. We offer full gutter installation and can custom design the right gutters for your roof system. We recommend the addition of gutters guards which keep branches, twigs, and debris from gathering inside the gutter. This allows the rainwater water to flow smoothly.
Windows
Modern windows from Direct Interiors have numerous features and options that help you fine tune the right windows for your home. You get the benefit of knowing that you can get stunning luxurious windows that also create the right seal around your window frame and give your home interior ultimate protection. Save money on your energy bill each month with brand new quality windows! Call a Michigan Replacement Windows expert to get the job done right.
Doors
Nothing is more welcoming than an attractive sturdy door. The right door puts the finishing touch on your home and also gives you great security and safety. Whether you're looking for a classic traditional door, or want to go with something bold and cutting edge, we can deliver and install your interior and exterior doors and bring new life to your home.