Hartland, MI Window Replacement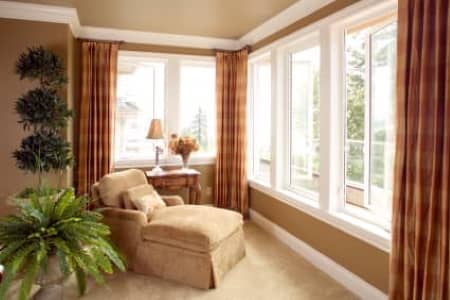 The thing about houses in the Hartland area is that you can find a wide variety of architectural types. That makes it all the more important to find the right replacement windows to go with the style of your home.
Of course, the windows you choose will impact the interior design aesthetics of your local Hartland house, too. Make the wise choice to partner with Direct Exteriors so you get access to countless designs, as well as expert advice about how to select just the right window styles.
Ultimately, the decision is yours, as the homeowner. However, it helps to have insight provided from industry experts in order to be confident that you can live with and love the final results you get.
Protect & Beautify With Vinyl Siding
If you're looking for ways to improve your Hartland home, consider the benefits of adding vinyl siding, or updating your outdated siding. Opting for modern day versions of high-quality vinyl siding can benefit you in a number of ways:
This is a very durable siding option and will withstand the tests of time. Protect your home without worry that you'll have damaged siding in need of repairs, at least anytime soon.
Not only does it hold up well, it holds up without the need for a lot of maintenance. Being able to protect your home's exterior without a constant need to keep up with your siding makes it simpler and more enjoyable.
One of the most important details you need for exterior surfaces that are exposed to the elements is that it be resistant to moisture. The superior quality vinyl siding we offer is moisture-resistant and that means better protection for your home.
Plus, it enhances curb appeal. It's not just all about functionality because beauty is also desirable and important. You should be able to have pride of ownership and that includes being proud of how it looks.
The bottom line is that when you need Hartland replacement windows, we're the team to call on for exceptional results.