Your Experienced Replacement Window & Vinyl Siding Specialists Centerline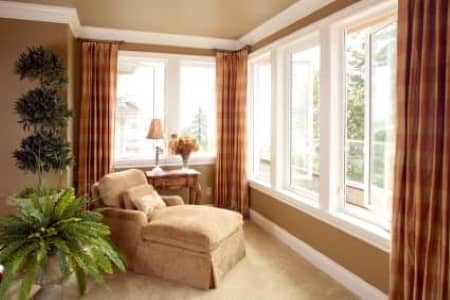 Brand new siding, windows and doors give new life to your home and improve your curb appeal. With modern designs and styles your home can stand out. Newer products make your home energy efficient and keep your energy costs low. They also contain reinforced security features for your family's safety. We offer full window and door installation for all types of homes in the Centerline area. Our team of window and door specialists are Michigan certified and highly trained in order to provide you with great service and quality window and door products that are durable and long lasting. Upgrade to new windows today with Direct Exteriors.
Quality Vinyl Siding
Direct Exteriors is a professional Michigan siding contractor with decades of experience installing and replacing exterior siding in Southeast Michigan. We offer a beautiful selection of siding solutions including vinyl siding and other types of siding from top rated brands known throughout Michigan for producing quality products for home exteriors. As a VSI certified siding installer, you can rely on Direct Exteriors for top notch siding services from the initial sale to the final installation of your new Michigan siding. Our Michigan siding contractors at Direct Exteriors also work with soffit and trim, ensuring your home is completely protected and covered in the most stylish way possible.
Brand New Windows for Your Home
Today's windows are built with the highest quality construction from reputable manufacturers. Windows are a great investment as they improve the property value of your home. They are designed to impact, wind, and moisture resistant. With custom engineering you can get windows that fit any frame dimension and create a tight seal around your window frame. We can meet with you on-site to assess your home's needs and give you recommendations as to which type of windows would work best for you. You can choose from several features and options and what type of windows you want.
Quality Door Products and Installation
Exterior Doors are often the centerpiece of any home. A great door design is very welcoming for all your guests. We offer brand name doors that provide maximum security for your home. We install all doors according to industry standards and provide quick service that is very affordable for your budget. We install both interior and exterior doors for all room and frame types. You can get your doors custom built for the perfect fit every time. There are numerous type of doors to choose from including entry doors, glass doors, storm doors, french doors, sliding glass doors, and much more!