Canton roofing & Exterior Professionals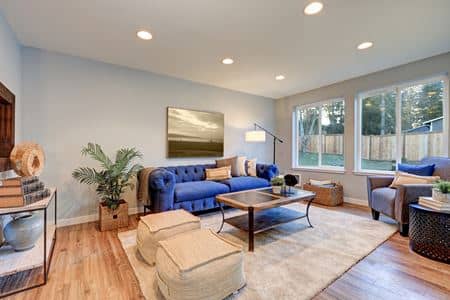 The team at Direct Exteriors has provided top quality roofing and construction for homeowners in Canton and the surrounding Michigan area. We offer a wide array of services that range from brand new window installation to custom door designs, siding installation and replacement, and fitting your home with the right gutters. We are a fully state certified and licensed construction with a staff of contractors and builders who are highly trained and experienced in several areas of residential renovation. When you hire Direct Exteriors for your next renovation you can feel confident that you are getting exceptional service and products from the best in the business.
Gorgeous Siding
Siding is hands down the most popular home covering on the market today. With numerous features and benefits, siding makes sense for your Canton home. You can get siding in a wide array of colors, textures, sizes, and materials. Siding is easy to custom install, is an affordable choice, and creates a tight seal around your home. It is wind, rain, and temperature resistant, retains it's vibrant look, and is easy to clean and maintain. Put Direct Exteriors to work to install brand new siding on your home today. We offer efficient service, competitive rates, and dependable work that you can count. Now is the time to revitalize your home with fresh new siding!
Windows
Few components in your home make a statement quite like windows. Today's modern windows offer an endless selection of styles and designs, and can be custom created to match any window frame dimension anywhere around you home. You'll love the added benefits of air tight windows that keep the outside air out and inside air in. New windows help your air conditioner or heater operate more efficiently and will save you money in the long run. They also add tremendous market value to your home and will enhance your property's curb appeal. You can choose form single pane, double pane, bay windows, and so much more. Get your windows professionally installed from Direct Exteriors.
Our Mission
At Direct Exteriors we are committed to providing you with the highest level of customer service anywhere in the Canton area. We work closely with each of our clients throughout all phases of the project in order to guarantee that you are 100% satisfied. We never take shortcuts and we always use superior first rate products that last and retain their beauty year after year. Each of our Michigan Replacement Window contractors have years of industry experience and perform every job with absolute precision and skill. Don't settle for less for your home. Hire a Direct Exteriors contractor today!